Disturbed's Draiman: 'There Is Not a Single News Source in Existence That Is Simply Reporting the News'
Singer also talks about how social media "turns people into monsters."

Posted on Nov 29, 2016 10:27 pm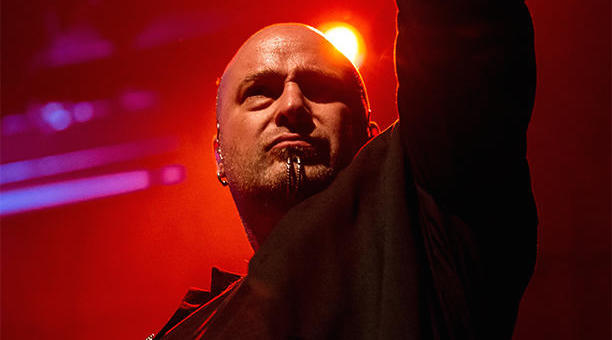 Disturbed frontman David Draiman talked about the state of media these days, saying that pretty much every single news outlet "is biased and has an agenda."
He tells Triple M: "The difficulty of it is that every single story that you may see - clickbait or not, valid or not - is biased and has an agenda. And everything is not pure.
"There is not a single news source in existence that is simply reporting the news. They are reporting it with their own spin, and it's always been that way, but it's much more prevalent and obvious these days in the digital age when we are just barraged by information on a daily basis.
"People, when they engage in social media, it turns people into monsters - it really, truly does. People lose their goddamned minds over it. People need to remember what gentle political discourse can be like, what respectful political discourse can be. You can disagree with somebody's beliefs and that doesn't mean you want to kill them and cut them off from your Facebook list or whatever the case may be.
"People are taking things more seriously and more personally, I think, than they ever have, and almost to a fault. Social media continues to whip people into this extreme polarities of frenzy. It's a shame, because a tool which can really be used to help greater understand each other and that can provide this instant connection with everyone and keep you connected has become a bullying toy and a toy of intolerance and misinformation."